Milestone Achieves Safety Record
HOUSTON, Texas – April 18, 2018– Milestone Environmental Services (Milestone), an industry leader in oil and gas waste management, achieved a significant safety record - three years without an OSHA-recordable incident.
This latest achievement is a confirmation of operational excellence and the company's commitment to safety as a core value.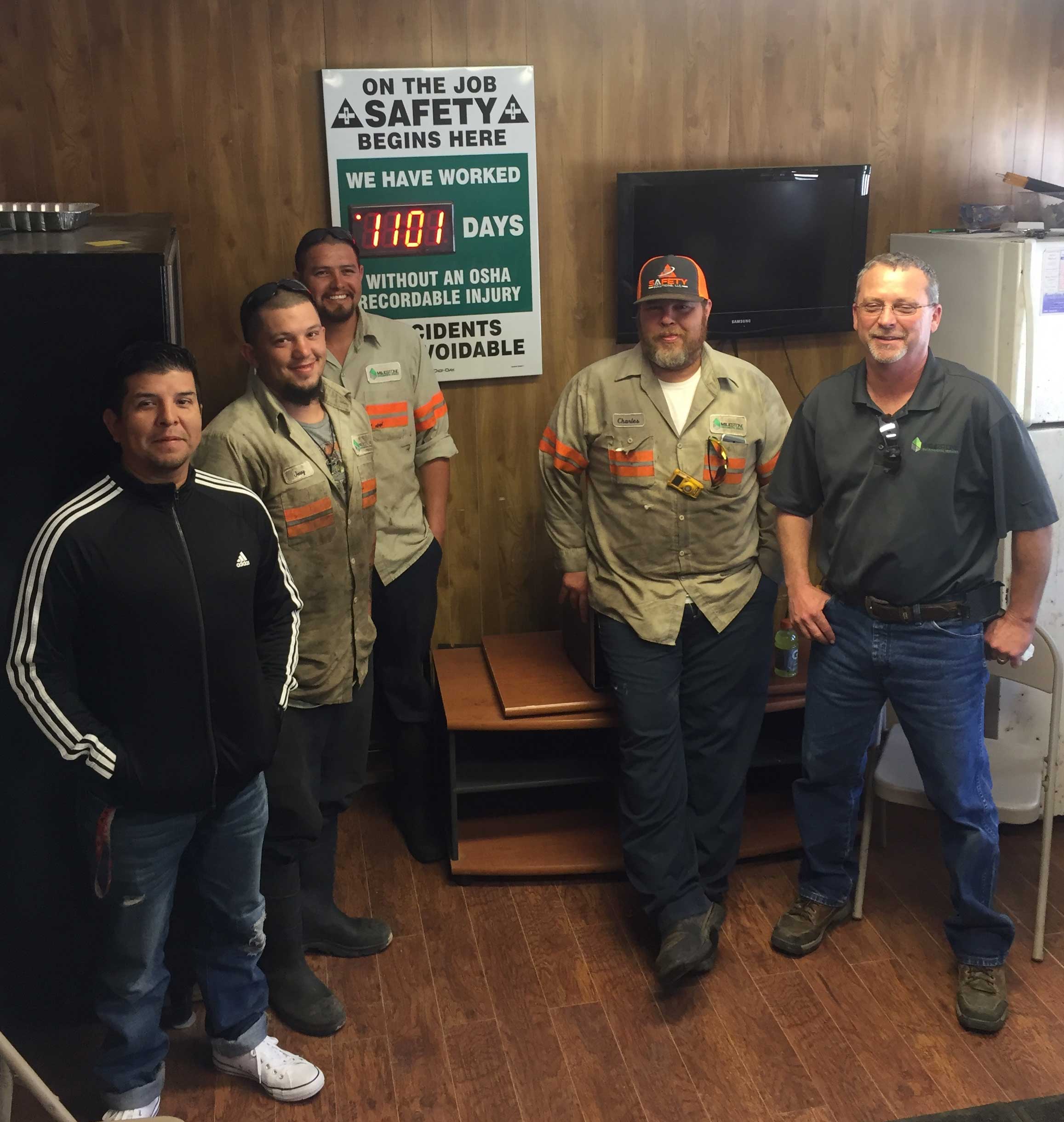 Milestone views the health and safety of employees, contractors and the environment as a core value and has an extensive, ingrained Health, Safety & Environment (HSE) program. This proactive approach to HSE ensures that a safety mindset is upheld by employees to help guide efficient and excellent operations within the workplace and the communities in which it works, with minimal impact on the environment.
"Milestone's HSE program includes regular and on-going training, behavior-based programs, audits, measurements and reporting. The company is holding celebration events for employees to recognize this achievement at each facility with t-shirts, food and prizes," said Senior VP of Operations and HSE, Kevin Matte.
"Congratulations to all the Milestone employees for their commitment and dedication to ensuring that we and our customers have a safe working environment. These are tremendous accomplishments given the 24/7 nature of our business," said President and Chief Executive Officer, Gabriel Rio.
Celebrating 25 years in 2018
Milestone Environmental Services began operations in 1993 as American Disposal Services, (ADS), and has been continually providing slurry injection disposal to the U.S. onshore oilfield ever since. In 2014, ADS was acquired by Intervale Capital to grow and expand the business. Under the new name, Milestone Environmental Services expanded into the Permian Basin. The company will celebrate the 25th anniversary throughout 2018.
About Milestone Environmental Services
Milestone Environmental Services is an oilfield environmental services provider with an environmentally-focused, cost-effective, and efficient approach to managing oilfield waste. Milestone operates strategically-located, state-of-the-art disposal facilities that provide dependable, local services for leading U.S. oil and gas operators. Milestone is a premium provider of oilfield waste disposal, operating for 25 years. The company is headquartered in Houston, Texas, and currently has eight oilfield waste management locations in the Permian Basin, Eagle Ford Shale and Haynesville Shale. For more information, please visit www.milestone-es.com.
Media Contact: