Carbon Capture and Sequestration
Carbon Capture and Sequestration
Through our subsidiary Milestone Carbon, we partner with midstream natural gas, LNG liquefaction, ethanol production, ammonia generation, and other industrial emitters to reduce their carbon footprint and manage and monetize CO2 emissions through Class VI injection. Developing advanced emissions capture technologies and reliable sequestration facilities is the core of what we do. And we're more than ready to help you.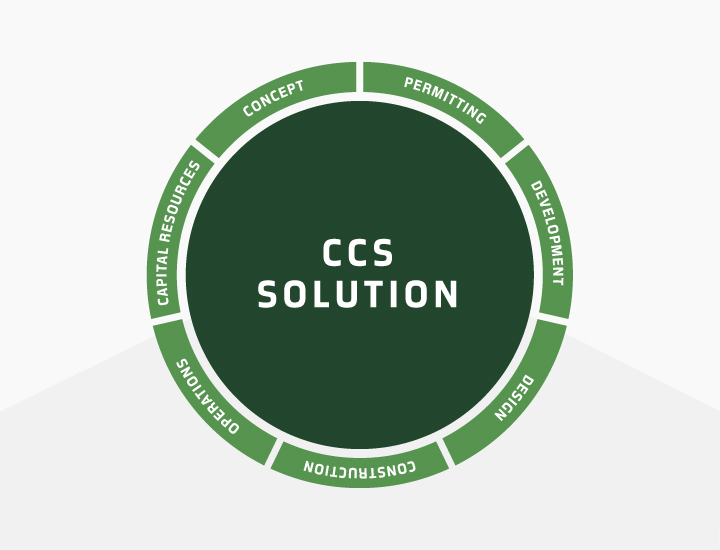 A turnkey CO2 reduction solution
Milestone is your go-to partner to implement a reliable fast-track carbon capture and sequestration (CCS) solution. We have extensive expertise building and managing patented state-of-the-art injection facilities that achieve carbon-negative results. Concept, permitting, development, design, construction, operations – Milestone handles the whole process. We also bring robust capital resources and a healthy risk appetite to the table. So you gain both an investment and operational partner intent on helping you put your carbon-reduction strategy into action.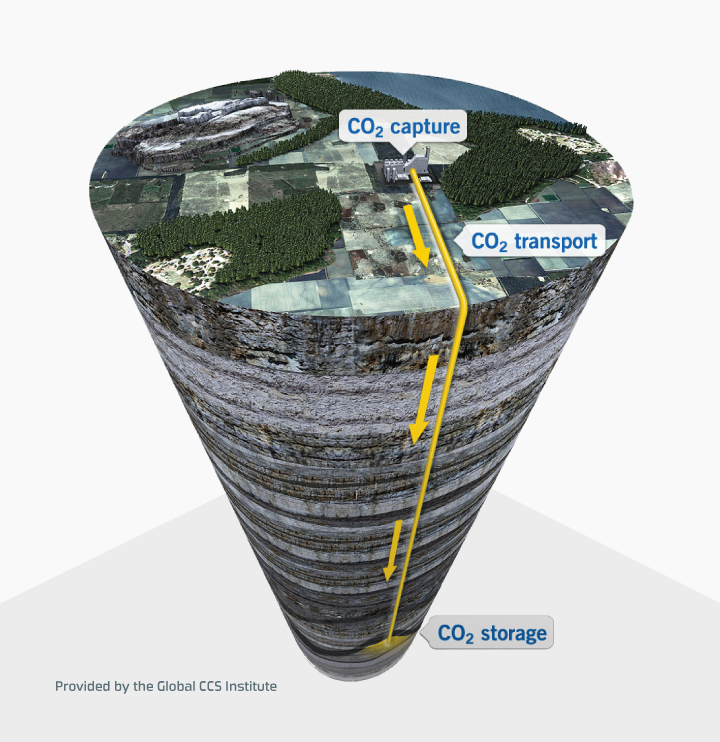 A track record of development success
Helping companies reduce their greenhouse gas (GHG) emissions through engineered disposal and sequestration is all we've ever done. We know how to execute a successful carbon capture and sequestration solution start to finish. Through advanced geologic evaluation and plume modeling, we characterize the site for optimal pore space, factoring in plant proximity and landowner issues. We handle permitting and regulatory requirements for Class VI UIC wells - at state and federal levels – as well as project compliance with low carbon incentive programs (e.g. 45Q, LCFS).
We're also experts in CO2 transport and handling logistics. We know the ins and outs of CO2 conditioning, pipeline transport, and injection. And we're adept at conducting complex landowner and pore-space owner negotiations. Finally, we know how to build a best-in-class facility, from design to drilling to completion. Partner with us and you'll be working with a winning team known for delivering on time and on budget, every day all day.
An Operation That Runs on Excellence
When development moves into operations, Milestone brings the same level of expertise. For decades we've earned a reputation for exceptional performance in operations, safety, and regulatory compliance. Our environmental track record is the best in the business, with professional facilities management and built-in monitoring and reporting through dedicated customer portals – providing long-term assurance against sequestration liabilities. We also provide full-cycle financial management, including the handling of royalties, bonding, procurement, and tax issues.
Financial Benefits
Federal Tax Incentives
Low-carbon Fuel Standard Incentives
45Q Tax Credits
A perfect environment for partnership
Milestone has established strong relationships with policymakers to advocate for the carbon-oriented interests of our partners. Our government expertise extends to the financial side as well. We can help you take advantage of federal tax incentives and low-carbon fuel standard incentives. Milestone also can structure the partnership to monetize 45Q credits, or utilize direct pay, as well as registered carbon offsets through the voluntary market.
Partner with Milestone for reliable and secure carbon capture and sequestration solutions