Our Leadership
Milestone is led by a team intent on delivering the industry's premier waste sequestration solutions now, and forging a sustainable path to tomorrow.
Gabriel J. Rio
President & Chief Executive Officer
Gabriel has over a decade of experience in the oil and gas environmental services industry. He is currently the President and CEO of Milestone Environmental Services, LLC. Prior to leading Milestone, Gabriel worked as an Operating Partner with Intervale Capital, now known as Amberjack Capital, an oilfield-focused private equity fund with $1.2 billion in assets under management, and a key investor in Milestone. He was previously the Executive Vice President of Strategy and Business Development for R360 Environmental Solutions, Inc., a national provider of environmental services to the E&P industry. At R360, Gabriel orchestrated the strategy and mergers and acquisitions work which led to the formation and rapid growth of the company, and directly managed Williston Basin operations. After R360 completed a $1.3 billion sale to Waste Connections, Inc., Gabriel assumed work with the buyer to help with the integration of the R360 business into Waste Connections. Prior to R360's formation in 2010, he was an investment professional with Three Cities Research, Inc., a mid-market private equity firm, where he was principally responsible for US Liquids of LA, LP, a regional oilfield waste treatment and disposal provider in Louisiana and Texas.
Earlier in his career, Gabriel worked as an Associate Equity Research Analyst covering the global chemical industry at UBS Investment Bank, as a Petroleum Practice Fellow with McKinsey & Company a global strategy consultancy, and as an Associate at Purvin & Gertz, a Houston-based oil and gas consultancy. Gabriel holds a Bachelor's degree in Chemical Engineering from the University of Texas at Austin.
Gabriel lives in Houston with his wife Mona, two daughters, and two Great Danes. He also is an elected member of the Advisory Board of the Energy Workforce & Technology Council (EWTC) and the Texas Oil & Gas Association (TXOGA) Board of Directors.
Frank Schageman
Executive Vice President, Chief Financial Officer
Frank is responsible for the financial aspects of Milestone and serves on the board of directors for the company. Prior to Milestone, Frank was Chief Financial Officer of R360 Environmental Solutions, a private equity-backed oilfield waste treatment, recycling, and disposal business, which was sold in 2012. Before R360, Frank was chief financial officer for OFS Energy Services, a completion services business backed by ArcLight Capital, which was sold in 2010 to a publicly traded energy service company. Frank also spent over 16 years with Wells Fargo in various management positions, including directing the bank's Oilfield Services & Manufacturing group and commercial banking activities in the Houston region. Frank serves on the board of directors for Davis Chemical Services and Conquest Completion Services.

Frank earned his undergraduate degree in finance from Texas A&M University and his MBA from The University of Texas at Austin.
Kevin Matte
Senior Vice President of Operations and HSE
Kevin has spent the majority of his career providing Risk Management services for portfolio accounts in the Oil & Gas service space. Prior to Milestone, Kevin served as the VP of HSE at R360 Environmental Solutions where he developed a best-in-class HSE program for all companies operating under the R360 umbrella throughout the U.S. Before that, Kevin was the VP of Operations & HSE at US Liquids in Louisiana. There, he designed a comprehensive HSE program from the ground-up, while overseeing the company's Marine Operations Division throughout Louisiana and Texas. Kevin has earned degrees in Fire Science and Risk Management with a minor in Environmental Science from Louisiana State University and a Master's degree in Occupational Safety & Health from Eastern Kentucky University.
He enjoys hunting, fishing, golf, and spending time with his wife and two kids in Louisiana.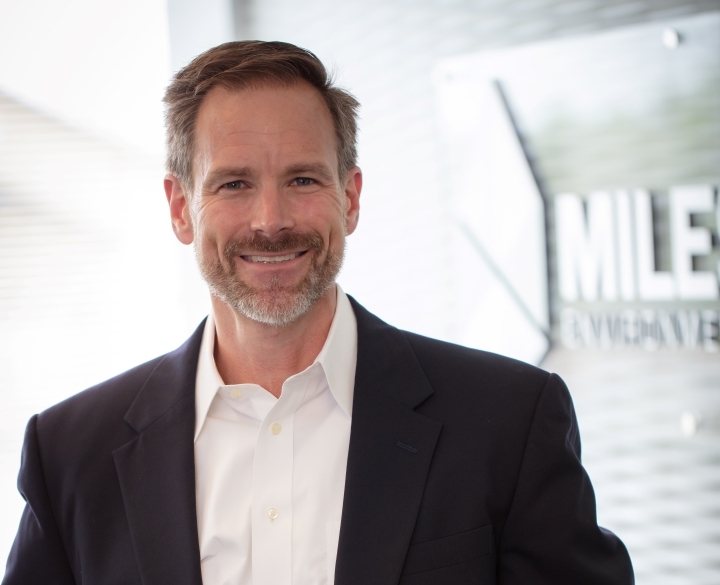 Chris Davis
Senior Vice President
Chris is leading the development and growth of Milestone Carbon, a division of Milestone Environmental Services (Milestone). Milestone Carbon offers turnkey solutions for the permanent geological sequestration of CO2 for significant industrial emitters. Chris oversees project development, execution, and expansion. Prior to joining Milestone, Chris worked in various commercial and technical leadership roles at ExxonMobil, including project development for carbon capture, utilization, and sequestration (CCS/CCUS).
Chris brings more than 20 years of global oil and gas industry experience to Milestone. He began his career as an electrical engineer with Burns & McDonnell before joining ExxonMobil, where he spent more than a decade overseas working on commercial negotiations, marketing, and project development in more than 30 countries. Chris has diverse technical experience in reservoir engineering, midstream operations, and power project development for CCS and CCUS applications. He also has held several commercial leadership roles such as NGL, CO2, and Unconventional Infrastructure Manager for XTO Energy, and as Commercial Director and Board Member of ExxonMobil Exploration Argentina, S.R.L.
Chris holds a Bachelor's degree in Electrical Engineering and a Master's degree in Petroleum Engineering from Texas A&M University, as well as an MBA from London Business School. He lives with his family in The Woodlands, Texas.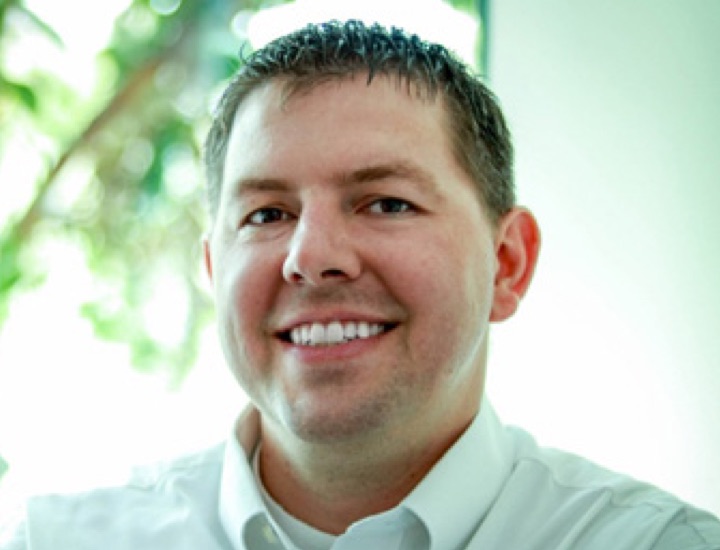 Jason Larchar
Vice President of Engineering
Jason is responsible for the design, renovation and construction of facilities for Milestone from concept to completion. This includes managing the regulatory and permitting for projects as well as meeting the operational functionality and safety considerations for the sites. His prior career experience encompasses the design, estimating, scheduling and construction management of pipelines, oilfield water treatment/disposal facility projects, water treatment plants, and highway projects for Environmentally Clean Systems and Kiewit Co.
Jason attended Utah State University, where he obtained his Bachelor's and Master's degree in Civil and Environmental Engineering with an emphasis in Hydraulics and Fluid Mechanics. He is a licensed Professional Engineer.
Jason and his wife, Rachel, have four young children. He is actively involved in his church and enjoys outdoor sports activities, spending time with family, and annual visits to work on the family dairy farm in upstate New York.
Richard Leaper
Vice President of Sales & Marketing
Richard has over 20 years of oil & gas experience in operations, product management, sales management, and strategic marketing. He is responsible for the leadership, coaching, training and development of the sales team along with implementing sales strategies and customer focus. Richard is an accomplished leader in building and developing teams, market presence and introducing new technologies.
He began his oilfield career with Baker Hughes where he had a varied career that covered technical, sales, and marketing roles. He worked in multiple regions including the North Sea, and other areas throughout the Eastern Hemisphere, as well as the Gulf of Mexico and U.S. land markets. Richard then directed the sales group for Newalta Environmental Services across North America.
Richard earned his Bachelor's degree with honors in Business Administration and Marketing from the Florida Institute of Technology. He is a co-author and presenter of multiple technical papers on drilling fluids and waste management. He is a member of the American Association of Drilling Engineers (AADE) and the Society of Petroleum Engineers (SPE).
Richard lives in the Houston area with his wife, four sons and two dogs. He is a keen outdoorsman, enjoying camping, quad-biking, and hunting. As a Scotsman, he also likes to take in the occasional game of golf.
Shaun Gee
Vice President of Business Development
Shaun works on defining Milestone's strategic direction in coordination with the executive management team and board. He directly manages complex transactions for the company, including negotiating critical contracts, mergers, and acquisitions. Shaun is also primarily responsible for identifying, sourcing, and laying the groundwork for greenfield projects.
Shaun has more than 15 years of experience in investments and business development, with eight of those being in the oil and gas sector. An expert in refining broader opportunities into specific business value, he has led over $100 million of acquisitions for a prior oilfield service company. Additionally, he served as strategic advisor to the launch of a leading oil and gas machine learning and well optimization company, and has previously sourced and managed more than $400 million in alternative investments.
Shaun earned his Bachelor's degree in Biochemistry and Molecular Biology from Dartmouth College, where he also captained the men's basketball team.
Shaun lives with his wife Alison, two daughters, and a son. In his spare time he enjoys fly fishing, bow hunting, and snowboarding.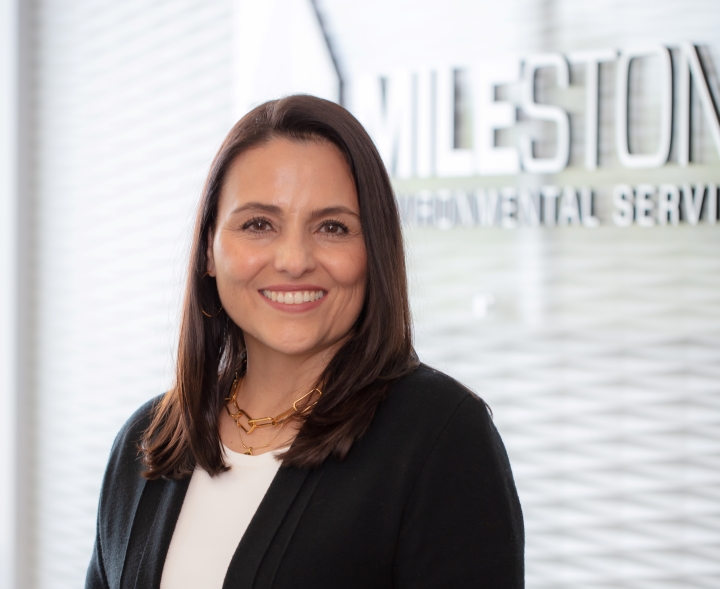 Carolina Ortega
Vice President of Sustainability
Carolina oversees all aspects of ESG data collection and reporting, including both mandatory and voluntary disclosures. She is responsible for the development and communication of the company's proven environmental and sustainability strategy and will champion Milestone's sustainability programs to all stakeholders, including C-suite officers, industry leaders, and boards of directors.
A subject matter expert in sustainability and environmental impact, Carolina has more than 20 years of experience developing corporate-wide sustainability strategies in a variety of industries. Her expertise also includes climate change, social and environmental risk management, human rights impact assessments, stakeholder engagement planning, Environment, Social and Governance (ESG) investor and rater engagement, sustainability reporting, social and environmental performance management systems, and risk assessment for new-country entries. In addition to 15 years of experience in the oil and gas sector, she has worked in the consumer products and pharmaceutical industries.
Carolina earned her bachelor's degree in Economics and Art History from Smith College. She received a Graduate Certificate from the Graduate Institute of International and Development Studies in Geneva, Switzerland, and a Master of International Affairs from Columbia University.
Carolina was born and raised in Mexico City, and now lives in Houston with her two daughters.
Sustainability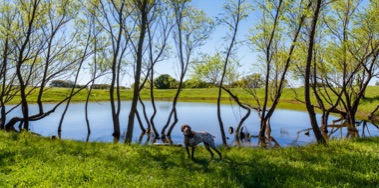 Our facilities are built around protecting the communities in which we operate, and the people who work and live in them.
Careers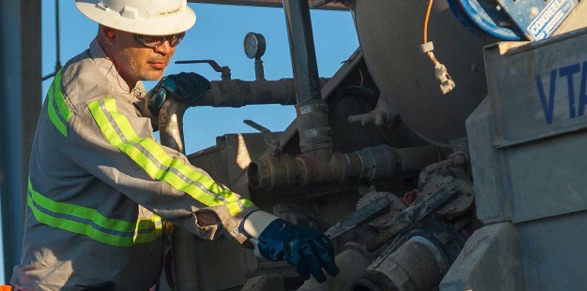 Work for a company that truly values - and rewards - smart, hard-working people.
Let's talk about your waste sequestration needs and goals